Nitride and bimetallic screw barrel solution extending the service life
Screw and barrel produced by JINZE are all have quenching and nitride process. We have
been dedicated ourselves to find method of anti-corrosion and anti- abrasion.
1.The steel we use to manufacture screw and barrel is 38 CrMoAl.
2.Nitride and quenching process:
Hardness after quenching: HB280-320
Hardness after nitride :> HV950
Nitride depth: 0.5mm-0.8mm
3.Bimetallic screw barrel
A.The flights of screw are grooved and bimetallic layer is coated by spray wielding method.
Nickel based alloy powder is applied.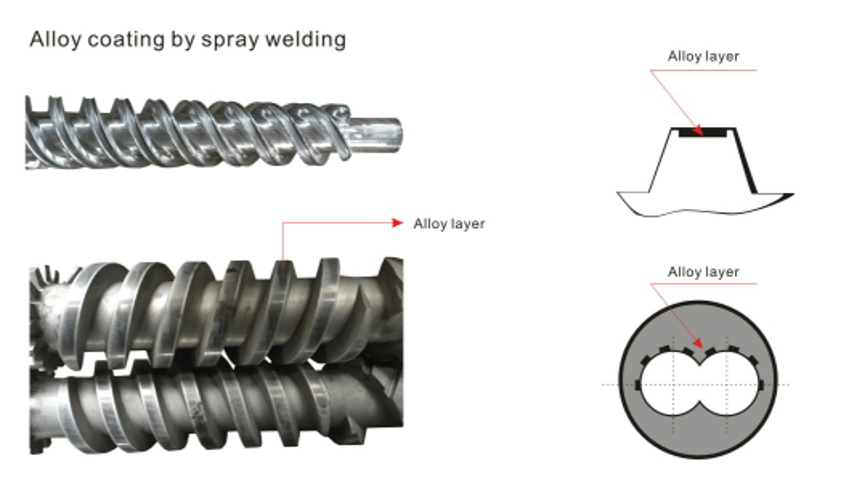 B. SKD 61 is a kind of steel imported from Japan which is even more durable than normal bimetallic barrel. We use SKD steel to the wearing part of barrel as shown in the below picture. This high cost application is usually required in formulations with high percentage of fillers such as calcium and glass fiber or WPC.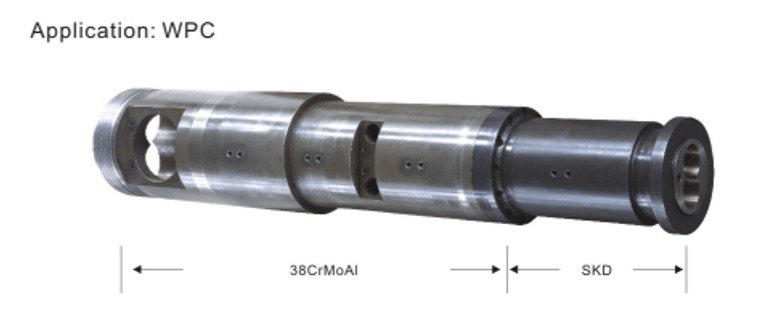 C.Spin casting (Applied in single barrel)
Spin casting coating method is used in single barrel as shown below.